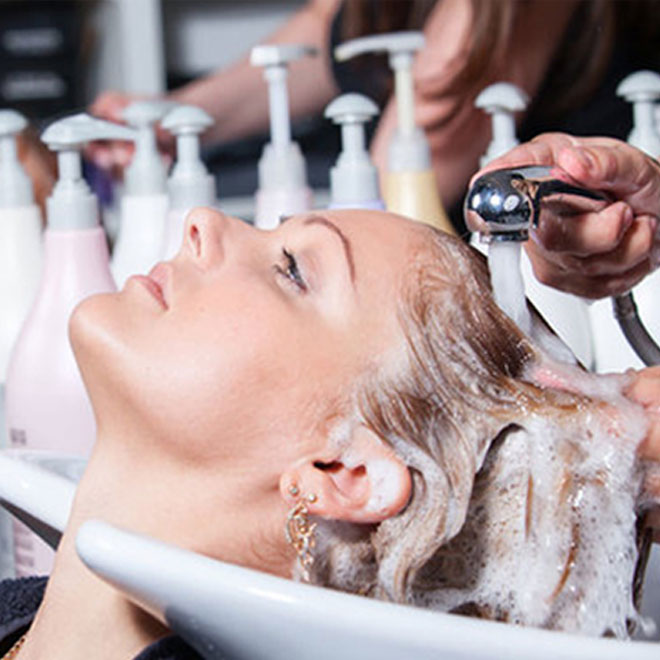 Beauty Professionals!
Locating your business at Sedora Salons signals your arrival to the top of your profession. The elegance of the environment communicates to your clients an image of excellence and the highest degree of professionalism.
Our attentive on-site management team is dedicated to meeting your needs and the needs of your clients. It is more than a landlord/tenant relationship; It is a partnership, where we work together to meet our clients' needs. We work continuously to earn your confidence in us and are committed to your success by helping you every step of the way.
We understand what your clients' desires are from a salon experience and work hard to provide it to them. Therefore, we have created an environment where your customers look forward to coming back to see you again and again. Or even better: they are happy to refer you to a friend, a colleague or a family member.
And finally, we give you more value for your hard earned money by providing you with dustryleading features at an affordable price. We not only want to live up to your expectations. We strive to exceed your expectations.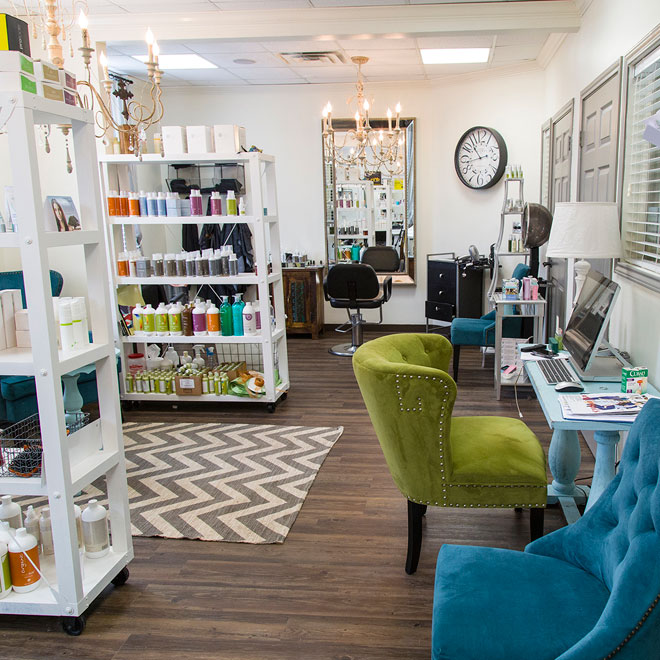 Express Yourself
Our state-of-the-art facility was designed specifically to meet the needs of beauty professionals. We are confident that we have designed a facility where you can be proud to house your business for many years to come! The final design is based on input from interviews, questionnaires, focus groups, industry consultants, and visits to existing facilities.
We have created an elegant, warm and inviting environment with attention to the smallest details. Our professional and attentive on‐site management allows you to focus on your clients while we take care of the rest! Every suite is fully equipped and designed for comfort. Customize and decorate your suite to create a luxurious environment for your clients.
Industry Leading Amenities
Building Amenities
Upscale exterior facade
Attractive outdoor signage with customizable advertising messages
Ample parking for you and your clients
Parking lot lighting for your safety
24 hour keyless access system
Comfortable waiting area
Outdoor open-air courtyard with fountain and comfortable seating
Complimentary gourmet coffee and tea
Innovative building design that allows your clients to reach your suite quickly and easily (no mazes!)
4 restrooms/changing rooms
Fully equipped break room with refrigerator, microwave and dish washer
Laundry room with washers and dryers
Interior directory and signage
Vending machines
Suite Amenities
Beautiful flooring
Outdoor window and hallway window in every suite
In-suite music system with your personal volume control and station selector. Choose from 4 different commercial‐free music programs
Central vacuum system for quick and easy clean‐up
Color correcting lighting
Hydraulic styling chair
Marble-composite shampoo bowl. Extra wide inside front guarantees plenty of extra room for easy hand movement in and around the bowl
Shampoo chair
Elegant wood framed styling mirror
Wall station with drawer and holes for tools
Mobile styling station with drawer and cabinet space
Seated hair dryer
Gas, water, and electric utilities included
Phone ready
Free WiFi
Signage with the name of your salon
Free webpage on our website to provide your customers with information on your salon
"The Most Comprehensive Move In Package Available In
Houston—guaranteed!"
6 Weeks of FREE Rent!
Build up your business, transition your clients and start
making money before you have to pay any rent
FREE Personal Web Page
FREE Order of Business Cards
FREE Advertising on our Monument Sign viewed
by over 25,000 cars a day
FREE Listing in our Sedora Salons Brochure
No Security Deposit!
FREE Professionally painted suite with one
color of YOUR CHOICE!
It doesn't get any better than this!
Call us at 281-469-9948 to schedule your personal tour of our beautiful facility. You and your clients will love it!