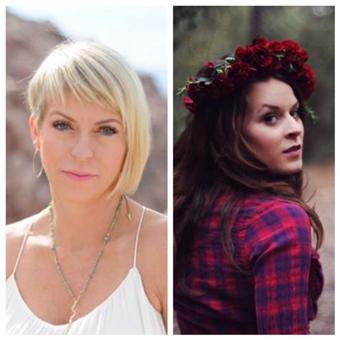 Sabine Gray and Janet Saltus
Owner of Sabine's Haus of Hair
Online Booking & Website:
Hours of Operation:
Tuesday & Thursday: 9:00 AM to 9:00 PM
Wednesday: 9:00 AM to 2:00 PM
Friday: 9:00 AM to 3:00 PM
Saturday: 9:00 AM to 4:00 PM

Methods of Payment:
Cash, Check, Visa, Discover, MasterCard
Sabine Gray:
My passion for hair started years ago in Germany, where I am originally from and also where I completed cosmetology school. For the past 20 years, I've been working in the Cypress, Texas area. I enjoy attending seminars and training to keep up to date on all the latest trends and products. After attending some of my favorite hair shows in New York and Las Vegas, I was introduced to my favorite products ever – Rock Your Hair and Moroccan Oil – which I carry in my Salon.
I specialize in color, styling, cutting, and have had the pleasure to work with most hair types and textures. Fantastic
customer service is very important to me; by listening to the client, can provide the look they wish to have.
My goal is to always ensure my clients leave satisfied and feel beautiful, or handsome!
Janet Saltus:
I have been a hair stylist since 2010, but my inspiration started at a very young age from watching my Aunt Sabine do hair. I completed cosmetology school at Paul Mitchell Houston and received a wonderful education there. I have since been fortunate enough to travel with my husband while he was serving in the military, and work in salons across America, as far away as Alaska! Now that I have returned home to Texas, I am looking forward to working here permanently and building my clientele.
My specialties are styling and haircuts, color (including ombres and balayages), as well as straightening treatments. I have used many different product lines over the years and Moroccan Oil and Rock Your Hair are by far favorites of mine.
I look forward to meeting every one of you and if you have any questions, don't hesitate to call!